Kathryn Buchanan
B.Sc.(Hons), MCOptom. - Senior Consultant Optometrist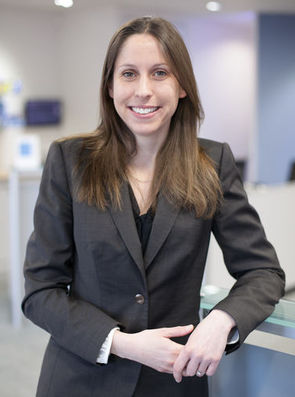 Kathryn qualified as an optometrist in 2002 having gained a Bachelor of Science degree in Optometry and Vision Sciences at Cardiff University. In the same year Kathryn proved to be one of the best qualified Optometrists in the UK when she beat off competition from all UK qualifying Optometrists to be awarded The Gibbon Award by the British College of Optometrists for outstanding results in her professional examinations.
From 2000-2012 she worked as a Consultant Optometrist, managing 3 cutting-edge independent practices in South Devon. During this time Kathryn gained further qualifications and became one of the first Optometrists to run shared-care glaucoma and diabetic monitoring clinics for the local hospitals. She also ran a domiciliary home visit service and therefore has excellent experience working with the elderly, patients with dementia, stroke victims and patients with physical and mental impairments.
In May 2012 Kathryn moved to Kent to join Buchanan Optometrists where she undertakes comprehensive ophthalmic examinations, contact lens fittings, paediatric consultations and glaucoma clinics. She also has a particular interest in Irlen syndrome and dry eyes for which she runs regular clinics.
Kathryn has appeared numerous times on local radio to answer callers' questions on eye health and regularly conducts primary school visits to teach about eyes and promote health to young children.
Further training and experience in macular disease, sports vision, contact lenses, dry eye and children's eye care have made Kathryn a very sought after Optometrist.
As a keen sports woman she is active at promoting sports vision correction and contact lenses. When not at work she can often be found running in the South Downs.