Samantha Fogarty
B.Sc (Hons)., MCOptom. - Consultant Optometrist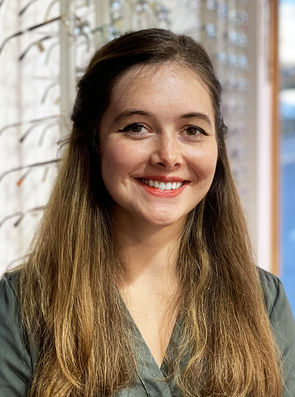 Samantha's Optometry career began when she gained a Distinction in Foundation Degree in Ophthalmic dispensing from City University in London in 2012, in 2014 she received her Optometry B.Sc. (Hons) from City university London. Since then Samatha has worked both in private practice and in Hospital Optometry.
Samantha currently works part-time at Buchanan Optometrists alongside her role at Kings College Hospital in Paediatric and Glaucoma Clinics as well as in the Cornea, Retina, and research clinics. Samatha has gone on to gain further qualifications and was accredited as a MECS practitioner in 2017- providing urgent and emergency eye care for acute eye problems. Samantha has a particular interest in working with children and adults with learning difficulties and has undertaken further training and qualifications in these areas including Learning disabilities for Optometrists May 2019 with WOPEC and Understanding Autism with OpenLearn April 2020. Samantha is also studying towards her Independent Prescribers qualification.
Outside of work, Samantha enjoys knitting, sewing, cooking, and exercise classes. She also volunteers for at Crisis at Christmas annually.