About
Discover the Untold Secret to Exceptional Eye Care with Buchanan Optometrists
Have you ever wondered why some people take their eyesight for granted while others do everything possible to protect it? Welcome to Buchanan Optometrists - where we treat your eyes like the precious gems they are. Established in 1999 by visionary Alisdair Buchanan, we've made eye care a science and an art form.
Your Eyes Deserve the Best—Why Settle for Less?
Imagine being served by an optometrist practice that's been declared the absolute best in the UK, not just once but multiple times. Yes, you read that right! We're not just another optician on the high street. We're the multi-award-winning, best Independent practice in the UK and home to the Optometrist of the Year.
What Makes Us the Elite in British Optometry?
We've poured over £650,000 into cutting-edge technology and raised the bar for the industry, specialising in complex fields such as advanced glaucoma care, dry eyes, and bespoke, tailor-made spectacles.
Meet the Dynamic Duo Behind Your Clearer Vision
Get to know the power couple—Alisdair and Kathryn Buchanan. Consistently recognised among the top five opticians at the National Optician Awards every year since 2008, they bring more than lenses and frames to the table—they bring a passion for excellence.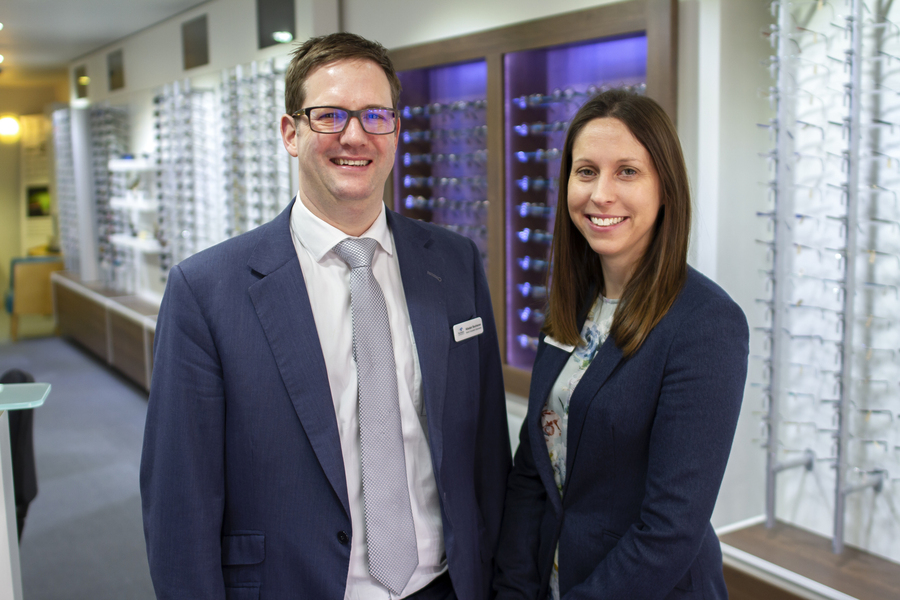 More Than Just a Local Practice
We're situated in a quaint community but don't be fooled by our modest exterior. Our reputation radiates globally. Clients travel from around the world to experience our unparalleled eye care services. How's that for a local optician?
What Awaits You at Buchanan Optometrists
Not only will you benefit from our state-of-the-art technology, but you'll also enjoy premium quality lenses and an unbeatable personal touch. We stand for something far more valuable than just commercial transactions—we stand for genuine, good old-fashioned customer care.
A Community Built On Trust and Care
Our philosophy is simple. We care for you like family and believe in growing our practice through the personal recommendations of satisfied clients. That's why people who experience our level of care rarely, if ever, return to mainstream, high-street opticians.
---
So, why take a gamble with your eyesight? Come and experience firsthand why we've been voted the best Independent practice in the UK.
Step into Buchanan Optometrists today and leave with a pair of glasses and peace of mind, knowing you're in the hands of the UK's best.
Don't delay book your appointment today by calling 01634 240645